Blocks, Trucks + Art is offering Saturday Biking Sessions this Fall until Thanksgiving Weekend in Bridgehampton, NY!
Fall Biking Sessions 2019…
We run Biking Sessions in the Fall on Saturday's from 10-11am
(if we fill the 10am session - we will offer an 11:15-12:15pm session).
You MUST RSVP to join!
Email Angela@Blockstrucksandart.com for more info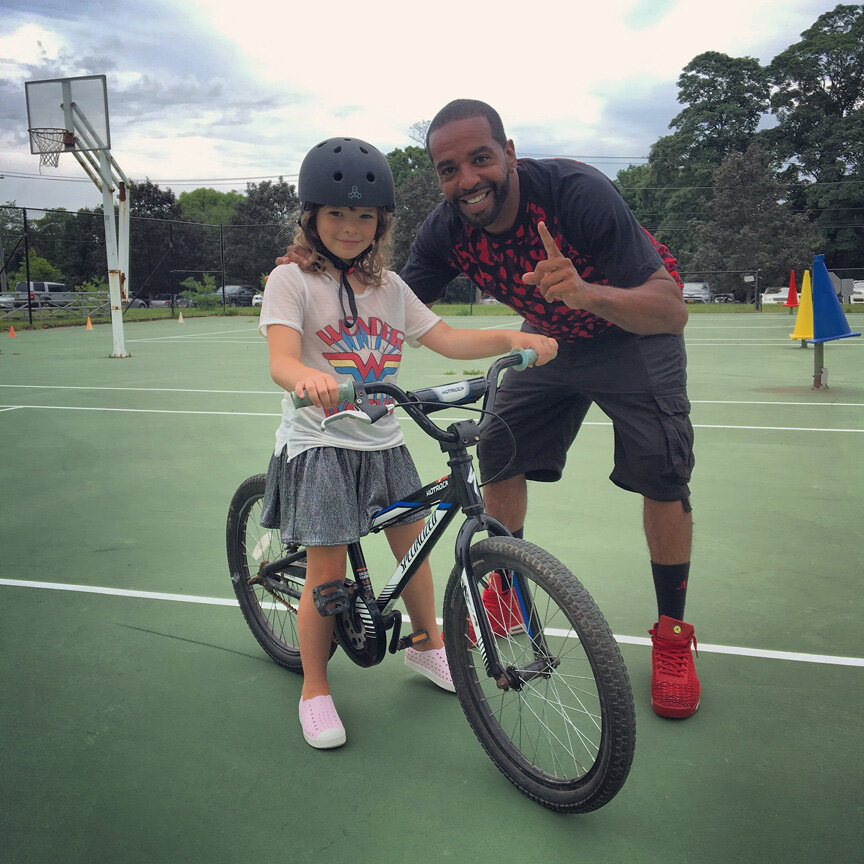 Bike Lessons with Travis are also available in the Fall,
Fall Hours are on Saturday mornings from 9-12pm.
*Note Learn to Ride Lessons book a week in advance.
**A credit Card is needed to book a lesson and we need 48 hour cancelation notice for a refund**
Who is our bike program for?
Any child who can ride a two-wheeler independently over the age of 3.
No previous experience is required. (Girls are strongly encouraged!)
"I really dig how Blocks, Trucks + Art is introducing kids who are new to the sport of BMX...Helping them see that there is no limit to what you can achieve...That is what BMX has done for me"
What riding our Pump Track offers:
Pump Tracks offer a great and safe environment to improve bike riding skills and build confidence.

Pump Tracks will help you get a feel for how both the bike and your body move to maintain balance as you ride over the terrain (rollers, banked turns, etc..).

Riding a Pump Track will help teach you how to ride with more flow, speed and most importantly control.

Riding a Pump Track is great for both strength and fitness improvements.
Why BMX?
Learning to ride on our pump tracks helps children build core strength, balance, and boosts confidence.
We aim to get kids off their devices, setting goals, and exerting energy in positive ways.
What is a Pump Track?
A Pump Track is a directional trail with rollers and banked turns throughout its design.
This type of track helps teach riders of all ages important skills such as balance, gross motor skills as well as promoting physicality, all in a safe riding environment.
How a Pump Track works
A Pump Track works by using a pumping motion with your upper and lower body to maintain your speed around the track without pedaling. Pumping is a riding technique that allows you to use the track to keep and generate momentum therefore eliminating the need for pedaling. Ultimately you will be able to ride a pump track without pedaling after some practice.
It's a great work out and lots of fun!
One of many Thank You notes…